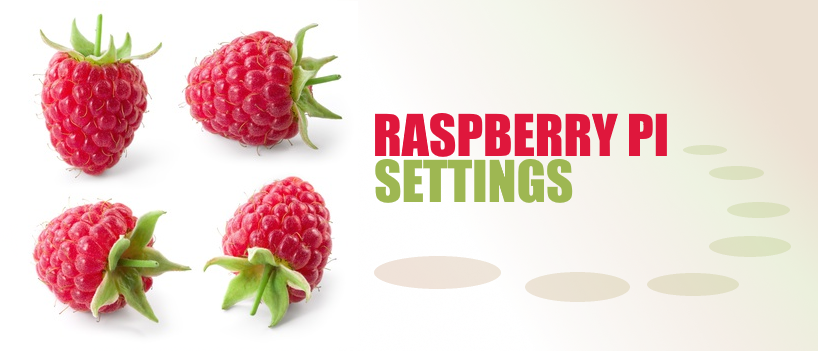 The plugin Raspberry Pi Settings offers more possibilities to configure, set up and maintain Raspberry Pi models.
At a glance
Installs and configures sound card
Adjusts volume
Enables overclocking
Offers advanced HDMI settings
Assigns main audio output
Activates MPEG-2 and VC-1 video codecs
Upgrades Raspbian kernel and packages
Max2Play supports a whole series of sound cards for the Raspberry Pi. You can choose the used sound card from a drop-down list in the plugin's menu before you install and use it after one restart of the Raspberry Pi. Dependent on the specific model, there are some controls available, e.g. to set the master volume. It is possible to change the sound card setting at any time. To run several sound cards and services on the Raspberry Pi simultaneously, it can be necessary to get the best performance out of the minicomputer for the purpose of overclocking. With the plugin, you can set the CPU clock speed and the size of the video RAM.
In the advanced HDMI settings, it is possible to vary the HDMI resolution of connected displays. Black bars at the sides of the display can be removed by disabling the overscan. If the display has to be always active, you can set to prevent the desktop from entering the sleep mode. Additionally, a kernel modification can be installed to increase the maximum music resolution up to 192 kHz and 32 Bit.
It makes sense for certain setups to assign the main audio output of the Raspberry Pi. Either the HDMI or jack output for headphones are set permanently or the Raspberry Pi sets the audio output dependent on the availability of an HDMI device. The Raspberry Pi supports MPEG-2 and VC-1 codecs which can be activated with the corresponding license keys. The license keys are tied to the serial number of the Raspberry Pi. If an upgrade of the underlying Raspbian kernel or an update of the packages is due, one click will do and everything gets installed.
Raspberry Pi Settings on Max2Play - easy configuration