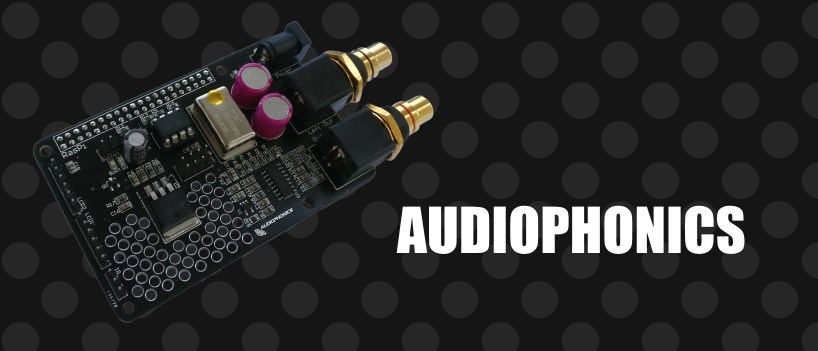 The Plugin Audiophonics installs the Audiophonics sound card I-Sabre V3 (or V4) DAC for the Raspberry Pi. It also configures Max2Play for typical audio applications with just one click.
At a glance
Installs and configures Audiophonics sound cards
One-Click installation of the power button
One-Click installation and configuration of the Winstar OLED Display
Offers three preset audio configurations (Starter, Advanced, Simple AirPlay)
The Audiophonics Plugin serves as the default homepage after installation. As shown on the screenshots below, you can select your sound card (currently only the I-Sabre V3/V4) from the dropdown list. After saving your selection and rebooting the device, the sound card is ready to use. A change of your used sound card is also possible with just one click at any time.
The plugin offers, similarly to the other sound card plugins, the following three audio configurations: Starter, Advanced and simple Airplay. Every setting configures your Max2Play device for the intended application field and already sets up all the necessary in the corresponding plugins for it automatically. This allows you to get started right away without having to get into extended setups.
In addition, the plugin supports a power button and offers the option to install and configure the Winstar OLED Display with just one click.
Click here for more informations about the sound cards from Audiophonics