Community Project: Participate in the Translation of Max2Play's Interface!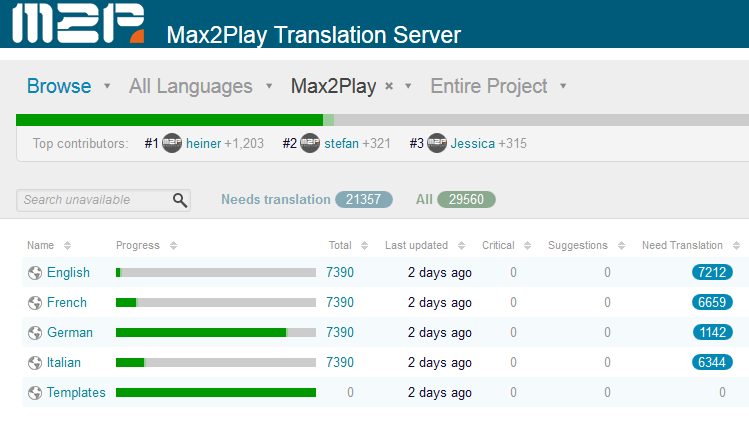 We always receive new requests asking for the Max2Play Interface in different languages. This prompted us to start a new project: The Max2Play Translation Server! Starting now, all Max2Play users can help translating the Max2Play Interface to as many languages as possible. First, we start with French and Italian. Do you want to contribute to another language translation? Please contact us.
What is the Max2Play Translation Server?
For the translation of Max2Play, we use our own Pootle-Translation Server. It facilitates the realization of more complex and multi-lingual translations. Therein, every user can create a profile and translate the existing text blocks, which can then be published, immediately afterwards.
How can I participate?
Step 2
Create an account via "Sign In". Afterwards, select all languages relevant to you in the settings of your account (via "Alternative Source Languages").
Step 3
Read the information displayed on the right edge of the screen. These guidelines are very important for the translation.
Step 4
Go back to the main page and select the Max2Play project in the menu. Afterwards, select the language you want to translate into.
Step 5
Get started by picking a subject and translating the first text blocks.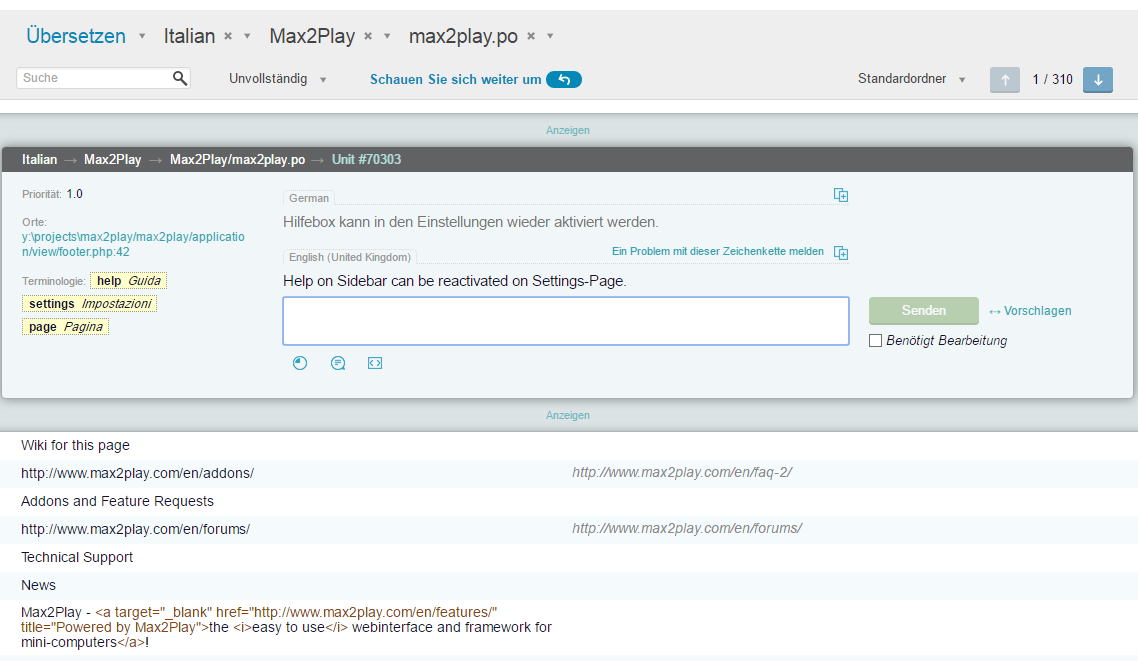 Where do I see what I have translated so far?