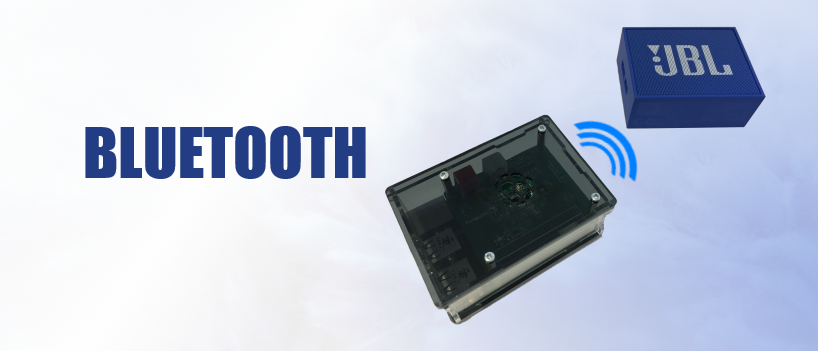 The plugin Bluetooth connects Bluetooth devices to audio applications in Max2Play.
Please note: The Raspberry Pi 3 and Zero Wireless already comes with Bluetooth hardware. Bluetooth protocols vary from device to device and support is not guaranteed.
At a glance
Installs Bluetooth
Looks for Bluetooth devices with Max2Play and puts them on device list
Connection with speakers or smartphone/tablet
Connects Bluetooth devices to Max2Play and shows connection status in device list
Streams audio to sound card of the Max2Play device OR to the Squeezebox Server
Link the Audioplayer Squeezelite power status with the connection status of your chosen Bluetooth Speakers
Deletes Bluetooth devices from device list
Uninstalls Bluetooth
New in V2.52: Switch player on/off automatically depending on the connection status of the Bluetooth speaker with "-B" at the end of the command line options of Squeezelite. (Does not work with "-C" parameter) Runs great with Multisqueeze!
In the plugin's menu, you can install Bluetooth before it is possible to look for Bluetooth devices. Up to your needs, you have the possibility to start Bluetooth automatically with Max2Play (Autostart). As soon as the Bluetooth device and Max2Play are paired, the device appears in the list of known devices and shows both its connection status and MAC address. It is possible then to connect and disconnect the device. You can delete Bluetooth devices you don't need anymore from the list and uninstall Bluetooth at any time.