Translate Max2Play with the Translation Server
Translate Max2Play with the Translation Server
The Max2Play Translation Server has already brought the Max2Play Operating System to our French and Spanish community. If you are proficient in English and want to have Max2Play in your mother tongue, you can get started on translating Max2Play, right now. Here is what you need to do:
Step 1:
Sign in or create an account on Max2Play Translation Server.
Step 2:
Choose the language you want to translate.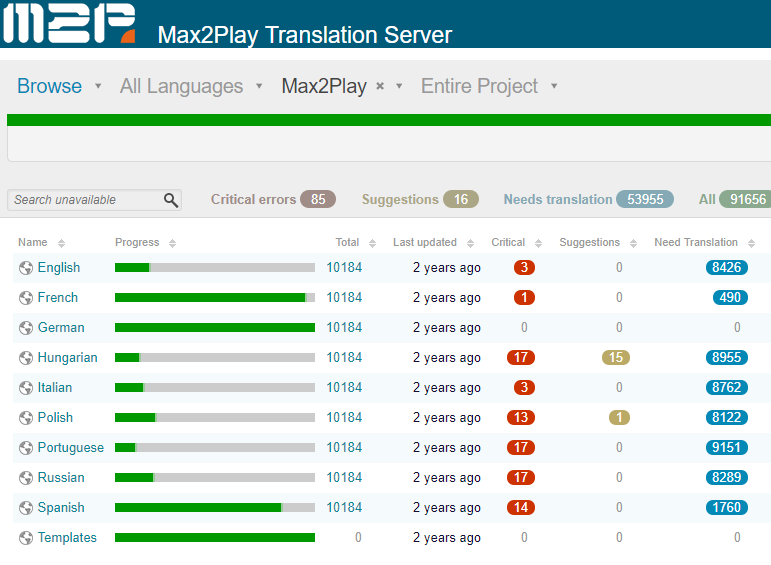 Please note: Always make sure you are translating the correct language indicated by the path on the translation page.
Step 3:
Select the name of Max2Play project from the list.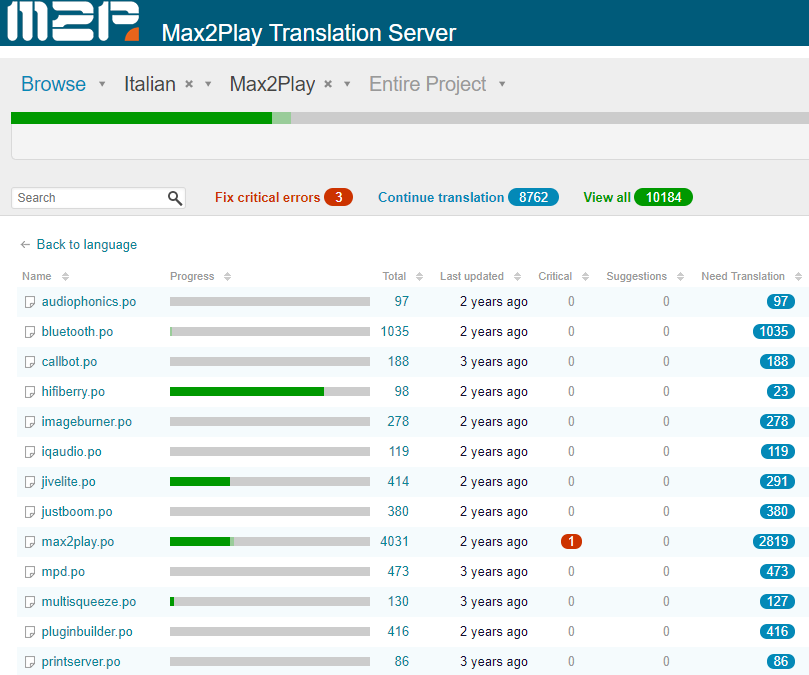 Step 4:
Choose Continue translation or View all to start translation.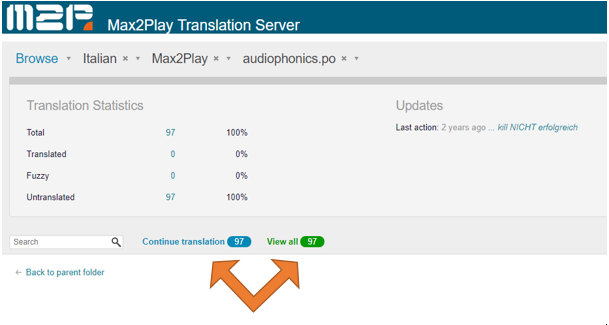 Step 5:
Tab you translation in the white box. Press Suggest, if you are ready with your translation.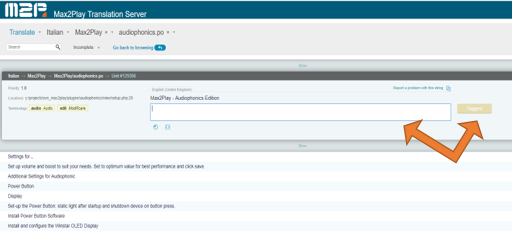 For more details about the Max2Play Translation Server see our blog post community project.
Come, join and support us!
How-To
section where we have prepared a set of instructions on how to realise several projects. For further questions please visit our
forum
. Thank you!
Don't forget to check out our special