11. August 2016 at 11:03
#22181
Hi Cyn,
could you try to update to latest Beta on Settings tab of Web interface or install the Beta of the Plugin with the Link http://shop.max2play.com/media/downloadable/beta/remotecontrol.tar
This will offer some more details on the page. After updating you can check if ShellinaBox is running at the bottom – just click on DEBUG.
It should look similar to this: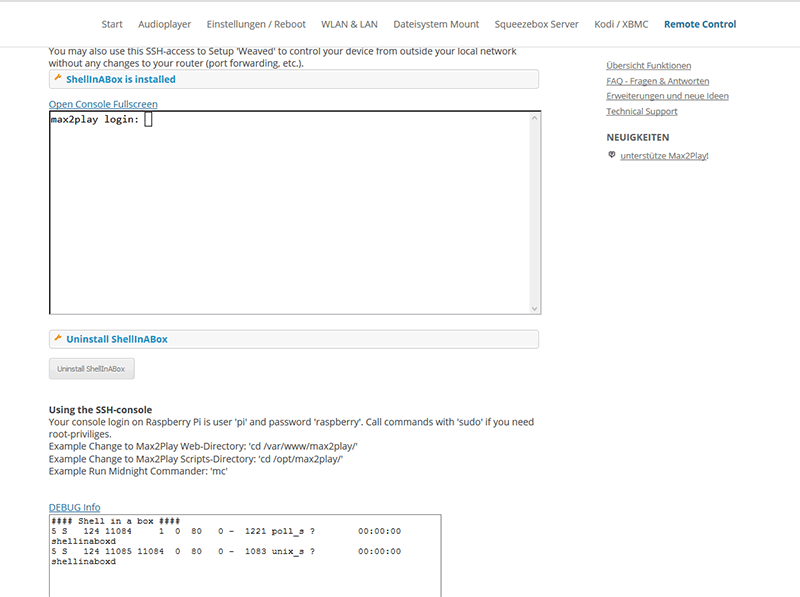 If it doesnt show any process running, please try to uninstall and reinstall ShellinaBox.
Stefan