27. Oktober 2015 at 0:15
#16565
I got the IQaudIO Pi-DAC+ and the black case for the Raspberry Pi 7″ touchscreen. The HiFi board sticks out the back so the back is not back as fare as it could be so I had to cut part of it out. If I did it again can see how much I did not have to cut off. I got some photos of it.
Had to solder the power wires that go to the Display right on the HiFi board because they would of went back way to fare for the case to fit.
The new stand-offs are all most to big. The one goes right next to the power USB plug. It rubs against it. But it worked. Got them from element14 later seen mouser has the better right size ones.
Cut the 3 holes the 2 big ones and the small one the temp plate from here help with that some but this one is not the same holes. I did a pencil side ways on it to mark were to drill. But it just still would not fit. Used a exacto knife to like whittling the plastic off till it fit.
Had to wait to get the Stand-off's in the mail. The IQaudIO HiFi board don't come with the right ones were you can use it with the 7″ Touchscreen Display.
I guess this my help others if they want to do this. I think you could do it better them me from seeing the photos here.
One more photo to see what I guess would ask for.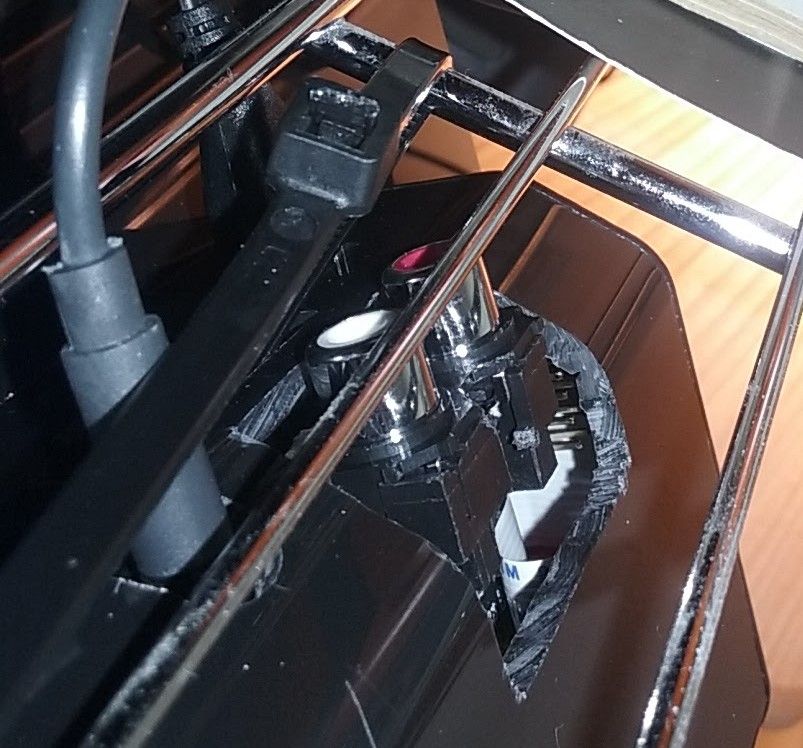 I did cut the center mount off between the 2 RCA audio plugs. Before I know I had to cut more off the case. Can see now I did not have to cut that off.
O yes the HiFi board is the IQaudIO one.
-Raymond Day