26. Oktober 2015 at 19:00
#16561
Today in the mail I got the Odroid C1+ and order it with the C1+ HiFi Shield and IR Remote Control and the 3.2 inch Touchscreen Display Shield.
With the HiFi Shield the Pitch Female Pin Headers can not plug in. I guess I need a extender.
Does any one know were I can buy a pin header extender that will work with it?
I played some music with it and it works. I got it on a HDMI screen and it boots up to the log in and shows that only about a sec. Then the screen stays blank.
Any way to temp get it working on the 1080 HDMI screen?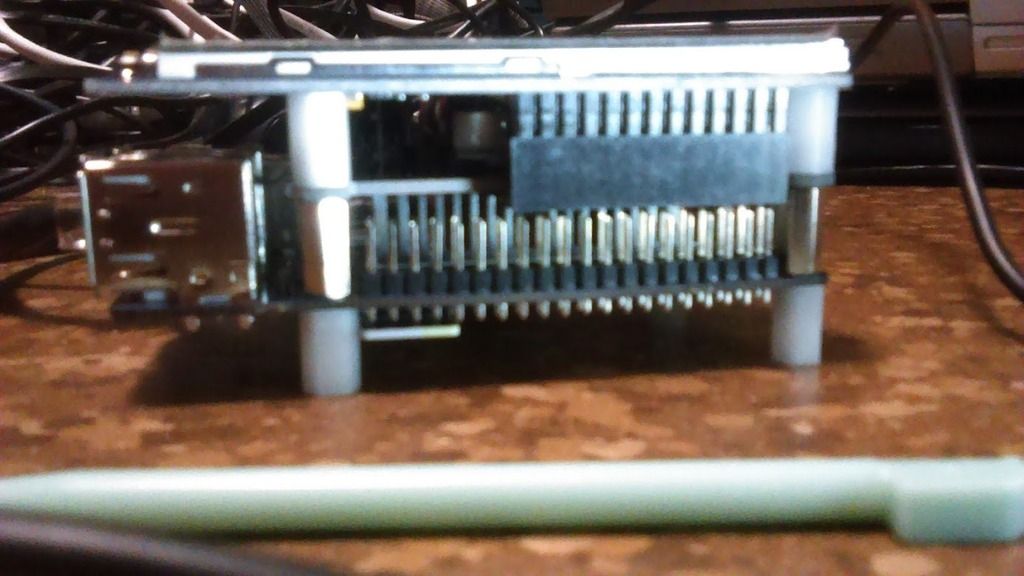 -Raymond Day
This reply was modified 7 years, 11 months ago by

Raymond Day

.