Sound Card Output with Kodi
In order use IQaudIO sound cards and the HiFiBerry Digi+ with Kodi, you need to disable the built-in audio device of the Raspberry Pi under the "Raspberry Settings" menu. This way, Kodi will recognize the sound card's sound output as the primary audio output for your video playback.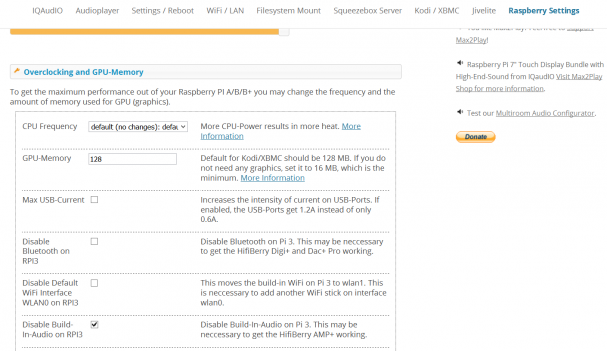 How-To
section where we have prepared a set of instructions on how to realise several projects. For further questions please visit our
forum
. Thank you!
Don't forget to check out our special