Install New Plugins
Besides already installed and available plugins, we also offer plugins that have to be downloaded to your Max2Play device beforehand. The process of installing those plugins is very easy, just follow these steps:
Step 1
Go to our extensions page and click on the plugin you want to install.
Step 2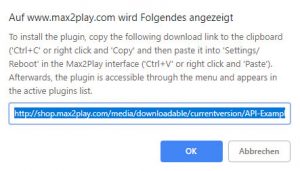 On the plugin's page, click the Download-Button to the right. A small window will open up. Copy the link that appears in the window to your clipboard.
Step 3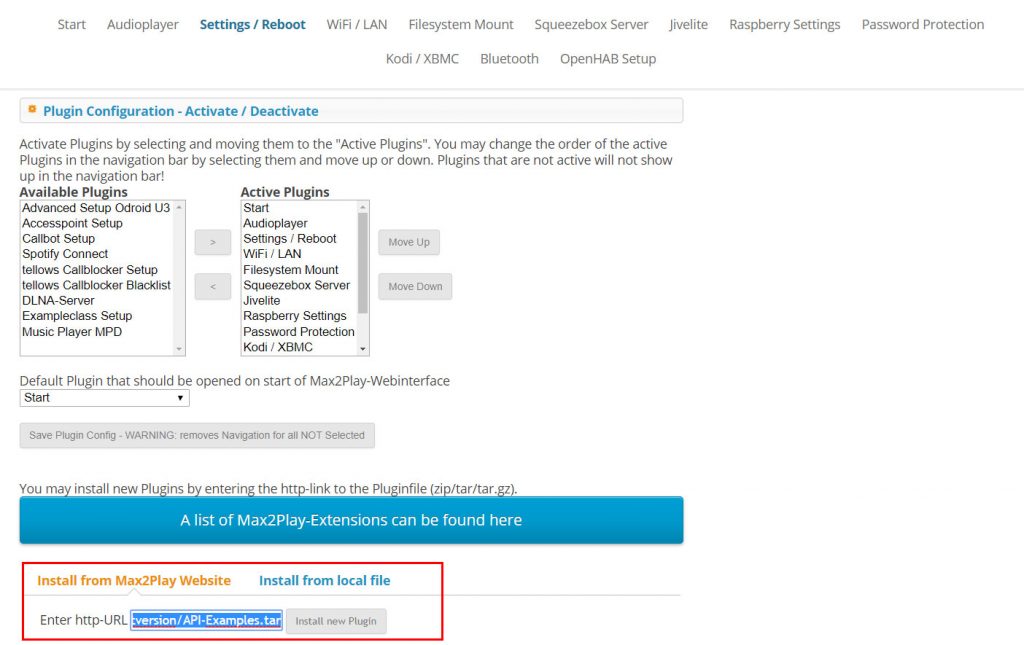 At your Max2Play webinterface, go to "Settings/Reboot" and scroll to the bottom. There you'll find the Plugin Configuration section. Paste the link from your clipboard into the input field below "Install from Max2Play website" and click on "Install new Plugin".
Step 4

Your plugin should now install. After the installation finished you'll find a new tab with the name of your chosen plugin in the main menu.
Addition: If you want to activate a plugin from your Available Plugins list, just mark the plugin and click on the right-arrow. After that, click on "Save Plugin Config". Your chosen plugin should now appear in the main menu. To reorder your activated plugins, use the "Move Up" and "Move Down" buttons.
How-To
section where we have prepared a set of instructions on how to realise several projects. For further questions please visit our
forum
. Thank you!
Don't forget to check out our special