Create Android Shortcuts for Max2Play Commands
Create Android Shortcuts for Max2Play Commands
With the API-Examples Plugin it's possible to create shortcuts on your Android phone for easy service control. You can make shortcuts for actions like play, pause, shutdown or reboot. This examples show how to create a shortcut on your Android home screen and link it to a Squeezebox URL like "start playing".
Step 1
First you need to copy the URL you want to use from our API-Examples plugin site.
Step 2
Then you can paste the URL into the input box of your browser.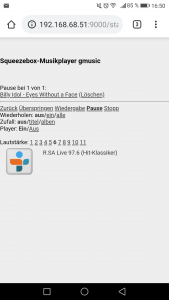 Step 3
Now open the menu of your browser (usually represented by three dots or lines) and select "Add to Homescreen".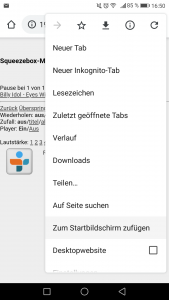 Step 4
You may now rename your shortcut and click "add".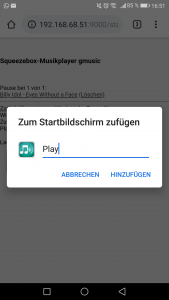 Step 5
Your shortcut should now be found on your homescreen and can be used like any other app with one touch.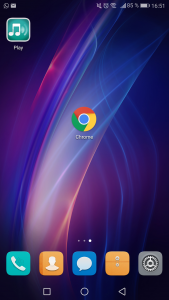 How-To
section where we have prepared a set of instructions on how to realise several projects. For further questions please visit our
forum
. Thank you!
Don't forget to check out our special