Control Jivelite with the Justboom Smart Remote
Control Jivelite with the Justboom Smart Remote
Control either Squeezelite, MPD or Jivelite with the Justboom Smart Remote. You may use the pre-configured key bindings or change them as you like.
Step 1
Install the Beta-Version of our Justboom Plugin by pasting http://shop.max2play.com/media/downloadable/beta/justboom.tar in the input field below "Install from Max2Play Website" at Settings/Reboot.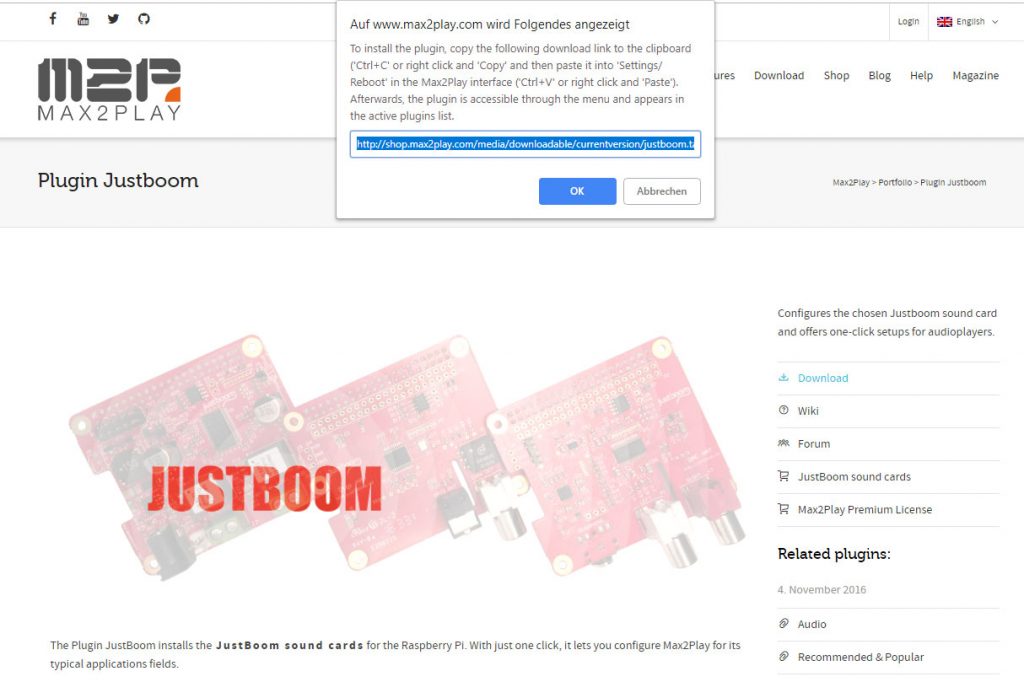 Step 2
On the plugin page navigate to the Smart Remote options below "Additional Settings for Justboom-Cards".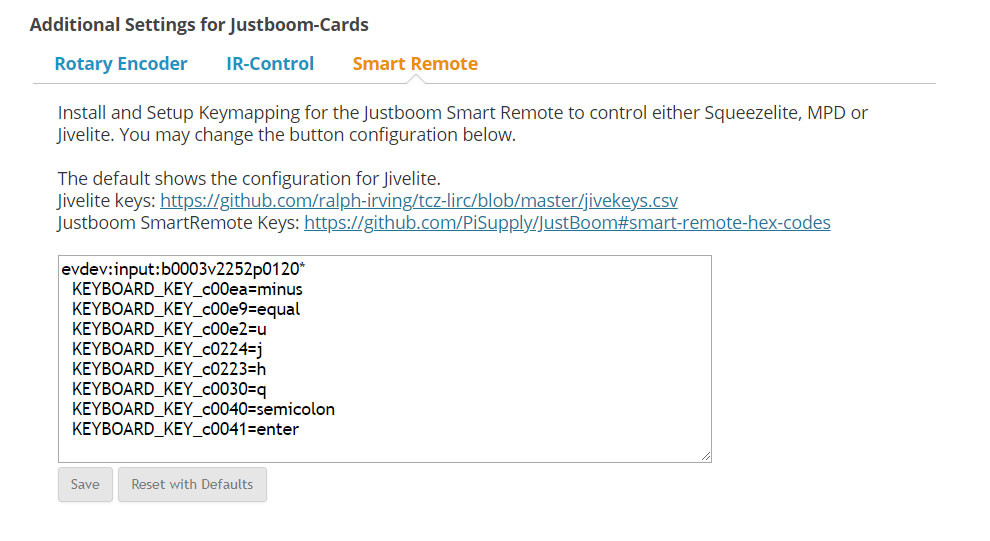 Step 3
If you want to use the default mapping for Jivelite, click on "Reset with Defaults" and after the mapping finished, click on "Save".
Step 4
You can now use your Smart Remote to control Jivelite with Max2Play.
Addition:
If you want to set up the key bindings by yourself, use the input field. You can find the Justboom Smart Remote keys here.
How-To
section where we have prepared a set of instructions on how to realise several projects. For further questions please visit our
forum
. Thank you!
Don't forget to check out our special